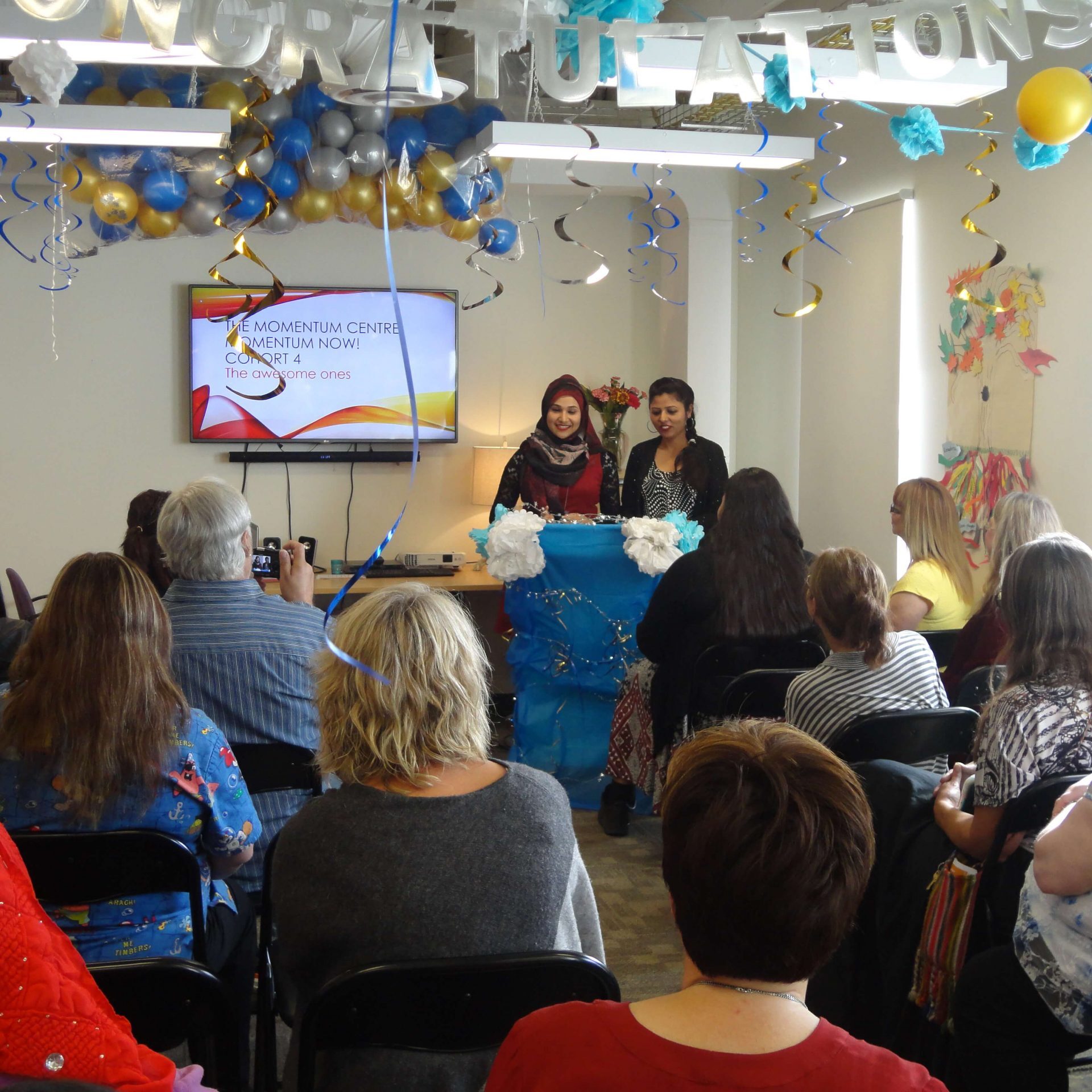 Move into the world of meaningful work having built a foundation of resiliency, self-governance, and self-management to sustain them in employment long-term.
The Momentum Centre has over 300 graduates.
TMC graduates are better equipped to
Manage daily events and stressors

Access further allies, supports and resources

Connect more and bounce back from a setback

Better move through discomfort and actively recover

Establish closer relationships

Set goals and take action to make them happen.
Graduates are engaged in the workforce in fields they are interested in and often furthering their studies at the same time!  They stay connected and remain in touch, returning to mentor new participants, to speak about their experiences and deliver leadership.